2017 Spring Luncheon
Tuesday, Apr 25, 2017 at 11:30 AM EDT

{ "name":"2017 Spring Luncheon", "description": "https://ticketfi.com/1311/2017-spring-luncheon", "startDate":"2017-04-25", "endDate":"2017-04-25", "startTime":"11:30", "endTime":"12:30", "location":"200 University Ave W Waterloo ON N2L 3G5 Canada", "label":"Add to Calendar", "options":[ "Apple", "Google", "iCal", "Microsoft365", "Outlook.com", "Yahoo" ], "timeZone":"US/Eastern", "trigger":"click", "inline":true, "listStyle":"modal", "iCalFileName":"invite.ics" }



The topic for the UWRA Spring Luncheon for 2017 will be Memories of UWaterloo: An Illustrated Lecture and will draw upon some of the more than one thousand images in the Special Collections and Archives. It will also use the extensive collection of Oral History Interviews, some of which were conducted by UWaterloo's first president, Dr. Gerry Hagey, and many others by UW retirees who took the initiative to create a major collection of Oral History interviews as part of the 40th Anniversary celebrations. UWaterloo is fortunate to have a rich store of material and the lecture will encourage members of the UWRA to bring their own ideas forward as part of the 60th anniversary celebration.
Fed Hall
200 University Avenue West Waterloo, ON N2L 3G5 CA
Tickets
| Type | Price |
| --- | --- |
| Spring Luncheon | $35.00 |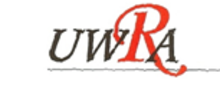 UWRA
The UWRA represents the University of Waterloo retirees (both faculty and staff) and helps them enjoy their years of retirement.
The association consists of volunteer board members who represent retiree concerns on Pension and Benefits matters, Human Resources issues and UWaterloo policy changes. A complete description of the roles of the individual board members can be found at the UWRA board of directors home page.